Brian J. Tiboni, President, Tiboni Tucker & Associates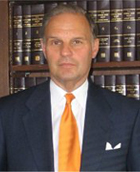 BRIAN J. TIBONI, founder of Tiboni Associates, Inc. and president of Tiboni Tucker & Associates is well respected for his contributions to client success. For over 20 years, Mr. Tiboni has specialized in representing the interests of clients in the health care and insurance industries, as well as consulting business clients.
As a consultant and lobbyist in legislative and regulatory issues, Mr. Tiboni also provides services of solving complex problems that require legislative or regulatory relief, analyzing issues and developing creative solutions, and preparing materials to advance clients' positions.
Prior to forming Tiboni Associates, Inc., Mr. Tiboni worked on behalf of Pennsylvania's hospitals for nearly ten years as a staff member of The Health System and Hospital Association of Pennsylvania (HAP). At HAP, Mr. Tiboni held positions of Executive Director of the Office of Corporate Legislation, Director of Membership Services, Director of Marketing/Shared Services, and Director of Insurance Services.
Mr. Tiboni also attained more than six years of regulatory experience with the Pennsylvania Insurance Department as Executive Assistant to the State Insurance Commissioner and Associate Director of Health Policy Operations.
Additional credentials include a Masters degree in Public Administration from Kent State University in Kent, Ohio. And Mr. Tiboni received his Bachelor's degree in Political Science and Sociology from The Ohio State University in Columbus, Ohio.
Also active in many community activities and social organizations, Mr. Tiboni currently serves on the board of the Faith and Family Foundation and The Thomas Moore Society of Washington DC and Catholic Information Center. He is a recent board member of the, Mission of Mercy and the Parent Advisory Board for the University of Maryland at College Park. He has also volunteered for So Others May Eat (S.O.M.E), and for both the Leukemia Society and the American Heart Association. Mr. Tiboni lives just outside of Baltimore, MD with his wife and daughter.
Contact Brian J. Tiboni
E-mail: brian.tiboni@tibonitucker.com
Harrisburg, PA: (717) 236-1703
Washington, D.C: (202) 756-2264
Mobile: (410) 409-8988