Tiboni Tucker & Associates Company Profile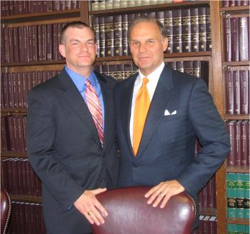 Brian J. Tiboni founded Tiboni Associates, Inc. in 1988. He started this firm with the goal of providing specialized, knowledgeable, and responsive governmental representation at the state and federal levels. While this goal still exists, and is at the heart of what we do, the focus has expanded to include relationships between business clients, businesses and their clients, fundraising and development, and other consulting initiatives.
In April of 2005, Tiboni welcomed Kevin S. Tucker as a consultant to its roster. And in 2010, Tiboni Associates, Inc. was proud to join consulting forces with Mr. Tucker's consulting firm to create Tiboni Tucker & Associates. 2T has established a respected and influential informational network that comprises legislative and regulatory groups, corporations, insurers, hospitals, other health care providers, health industry trade associations, and various faith-based groups and initiatives.
Strategic alliances over the years with organizations across the country have helped to expand 2T's resources exponentially. Relationships with individuals and organizations of all sizes creates the "& Associates" behind the 2T offering. And the Paladin Consortium, powered by Tiboni Tucker & Associates creates a team of like-minded individuals with a priceless wealth of experience and resource.
All of this experience, combined with relationships formed over many years, allow Tiboni Tucker & Associates the opportunity to provide effective, reliable service to a wide range of clients. The firm blends a sophisticated understanding of how decisions are made within the government and corporate leadership with an in-depth knowledge of the issues with which our clients are concerned. This translates into positive results for our clients.