Kevin S. Tucker, Vice President, Tiboni Tucker & Associates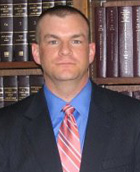 KEVIN S. TUCKER joined Tiboni Associates, Inc. in 2005. His experience in communications, technology, marketing, and government relations aids 2T in all areas. Mr. Tucker's knowledge of governmental processes, his corporate background, and his dedication bring a valuable perspective to 2T. In his role with the firm, Mr. Tucker is fully involved in all aspects of each client's endeavors. He is responsible for communications and marketing; correspondence; lobbying and government relations in both Harrisburg and Washington; Fundraising Counsel; and business consulting.
Prior to joining TAI, Mr. Tucker spent over eight years with Electronic Data Systems (EDS) in many roles. At EDS, he maintained several internal web sites for a CMMI® Level 3 organization. Mr. Tucker also managed a team of Technical Writers in Wellington, New Zealand who maintained a library of business processes for EDS.

In addition to his work with 2T, Mr. Tucker is a Health Coach for Take Shape For Life (TSFL). TSFL is a weight-loss and healthy lifestyle organization that features Medifast manufactured meal replacement foods. Combined with his personal health goals and focus, Mr. Tucker seeks to help others who are ready to improve their health and lifestyle choices.
Mr. Tucker is a graduate of the University of Maryland in College Park, where he obtained a degree in English Language Writing and Rhetoric, with a Minor in Government and Politics. Mr. Tucker serves on the board of directors for the Riley's Toys Foundation and is Co-President of the Central PA Terrapin Club district. He is the immediate past president of the Central Pennsylvania Symphony Orchestra's board of directors. Mr. Tucker also volunteers his time at the Special Olympics Area M games in the Harrisburg area. He lives in the Harrisburg, PA area with his wife and two sons.
Contact Kevin S. Tucker
E-mail: kevin.tucker@tibonitucker.com
Harrisburg, PA: (717) 236-1703
Washington, D.C: (202) 756-2264
Mobile: (717) 329-1563